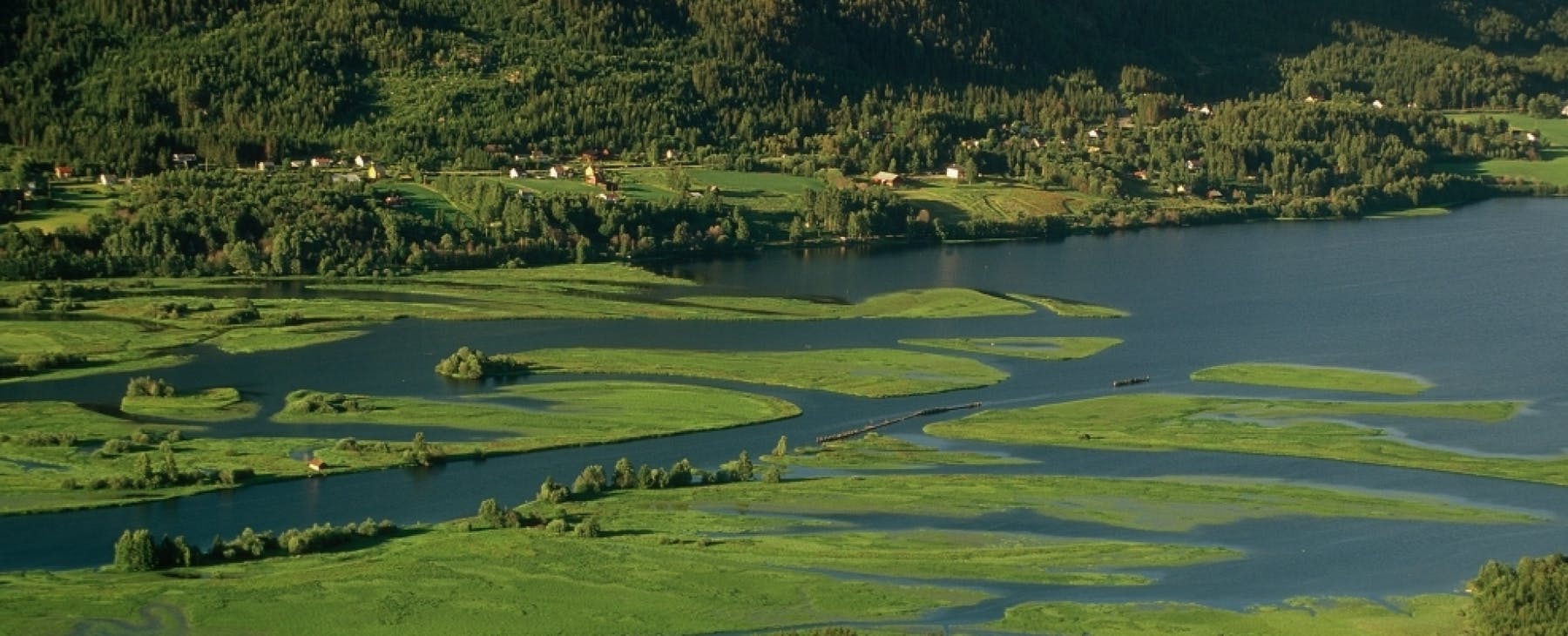 Birds in the Dokka Delta
Wetlands are an important habitat both for migratory and nesting birds. The delta's importance to birds is the main reason for the conservation of the Dokka Delta nature reserve.
The Dokka Delta nature reserve is protected mainly due to its importance as a nesting and a resting area for birds. Common birds in the delta are swans, geese, ducks, gulls and waders. Several predatory birds and certain owl species can be seen on a regular basis, and there are many different species of perching birds that can be observed in and around the delta. A few of the less common species that are closely connected to the delta include the black-necked grebe, the common pochard and the little grebe. Ospreys are a permanent guest in the delta and are easy to spot in spring when they are hunting for fish. The delta abounds with bird life during the spring and autumn migrations. In the summer ducks, waders and grebes all nest in the delta.
The watercourses of Randsfjorden's drainage basin form the basis for different habitat types. This results in a range of biotopes and habitats, which serve as suitable homes for a range of nesting bird species and as stopover locations for migratory birds. The Dokka Delta has a key role in this system of suitable bird habitats. The delta is especially important during the spring migration, with plenty of nutrition to be found in the delta's shallow water and on the mudbanks.
The most commonly observed wetland species in Dokka Delta nature reserve (total observations, not total individuals).
Great crested grebe
Common goldeneye
Mallard
Canada goose
Tufted duck
Mute swan
Whooping swan
Eurasian teal
Eurasian wigeon
Goosander
Horned grebe
Pink-footed goose
Common crane
Cormorant
Northern pintail
Osprey
Black-throated loon
Greylag goose
Common greenshank
Common gull